[Press Release] W3bverse partners with Association for Blockchain Asia for the Asia Esports Summit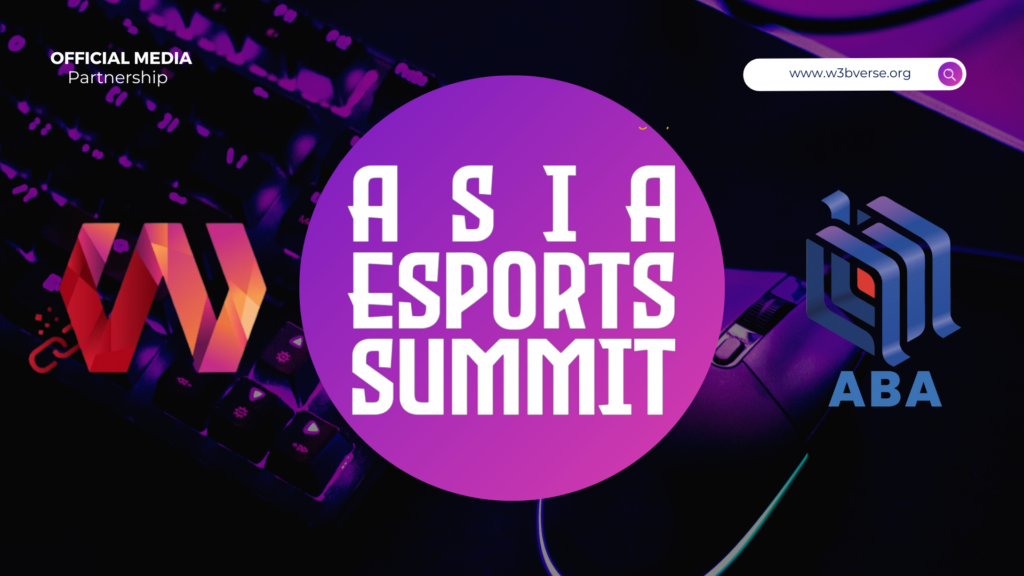 FOR IMMEDIATE RELEASE
[Singapore, 20 November 2023] – In a groundbreaking move, W3bverse, a trailblazer in the web3 domain, has joined forces with the Association for Blockchain Asia (ABA) to champion the highly anticipated Asia Esports Summit. Set to unfold in Singapore, this event is a beacon in the fast-evolving realm of esports and digital technology in Asia.
At the heart of the summit is the ambition to unify a kaleidoscope of industry luminaries, global experts, professionals, and governmental bodies. The summit's focus pivots on dissecting the latest esports trends, exploring the transformative impact of blockchain and web3 technologies in gaming, and delving into the regulatory terrain shaped by these innovations. The convergence of these elements is particularly poignant given Asia's burgeoning youthful populace and its dynamic digital economies that are commanding worldwide attention from game developers, esports conglomerates, and key esports industry figures.
This summit promises to be a fertile ground for tech entrepreneurs in blockchain, web3, and gamification. It will spotlight revolutionary strides in gamefi, tokenomics, and avant-garde strategies to captivate and engage the millennial demographic through esports and gaming.
"A pivotal moment for us at W3bverse is joining hands with the Association Blockchain Asia, a key player in the web3 sphere. The ABA's dedication to shaping the next chapter of the creator economy resonates deeply with our mission. Their commitment to nurturing the Web3 leaders of tomorrow is not just motivating but essential for the progression of our digital world," says Soh Wan Wei, CEO and co-founder at W3bverse.
"This partnership is a quantum leap for us. The ABA's expertise in the web3 community and visionary outlook will undoubtedly be a boon to our summit, furnishing unparalleled insights and prospects for all attendees. We are thrilled to venture into this collaboration with the ABA, confident that together, we will propel the Asia Esports Summit to unprecedented heights and make a substantial contribution to the evolving creator economy," exclaims Sabrina' Princessa' Wang, COO and co-founder at W3bverse.
The debut Asia Esports Summit, an exclusive invite-only event, is set to be a treasure trove of insights from industry stalwarts, specialists, and government representatives on the latest technological trends, breakthroughs, policies, and challenges in the esports arena.
The synergy between W3bverse and the ABA is slated to magnify the summit's visibility and impact, ensuring its message echoes throughout Asia and beyond. This partnership underscores the ABA's dedication to nurturing a progressive and collaborative ethos in the esports and blockchain sectors. Visit Asia Esports Summit for more details and here for more information on participation. Attendance is strictly by invitation and confirmed via official email.